Marianne Kopp appointed as new commissioner at Vekoma Rides
Effective July 1, 2023, Marianne Kopp will join the Supervisory Board. JBR Governance was able to help strengthen the Supervisory Board with Marianne's appointment. This proves how professional support and good governance play a crucial role in the success of an organization.
Marianne Kopp has a background in Aeronautical Engineering and with her years of experience at renowned engineering companies such as Fokker Aircraft and Rolls-Royce, she brings a wealth of experience and expertise to the Vekoma Supervisory Board as of July 1, 2023. In her current role as CPO at NS and in various positions within Transdev, Marianne has proven that she is not only technically skilled, but also has a keen eye for strategy and business administration.
Vekoma CEO Har Kupers talks about the search for a new commissioner and the appointment: 'Because we were looking for a new commissioner, we sent Daan Steenbergen of JBR Governance a basic profile of what we were looking for. Daan then spent a day in Vlodrop to further complete and professionalize the profile. The commissioners had conversations with several candidates and finally Marianne came to Vlodrop to meet with them. We are extremely happy with the choice of Marianne, she is a good match for the company and the people. She will certainly contribute to our future growth. Daan has thought that through and sensed that very well."
Daan Steenbergen, Managing Partner at JBR Governance, has nominated Marianne. He is delighted with her appointment as Commissioner: "Five years ago, JBR, successfully guided Vekoma Rides through its sale to Japan's Sansei Technologies. Now we are pleased to see that JBR Governance has been able to contribute to strengthening the Supervisory Board with Marianne's appointment. This proves how professional support and good governance play a crucial role in the success of an organization."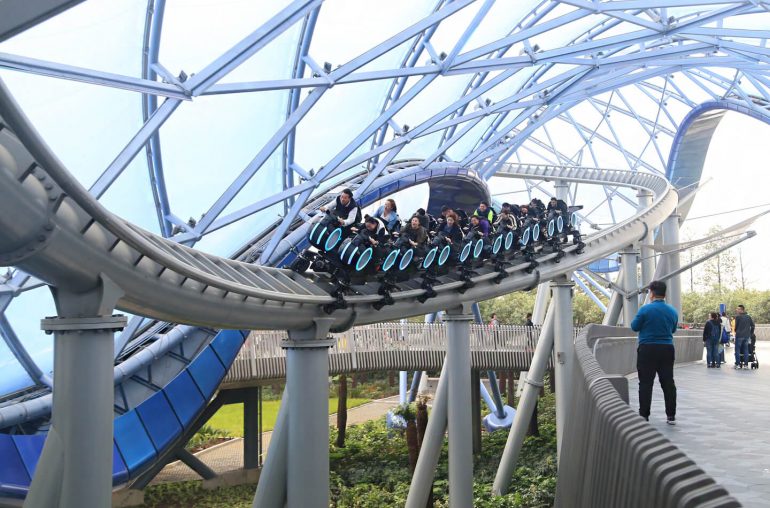 Marian continues: "I have been in contact with Daan Steenbergen for a long time, we regularly spar about developments in my career. So he sounded me out for this role at Vekoma; very special is that Vekoma, together with another unique technical company, has long been on my list of companies where I would like to make a contribution. Especially when you look at the complexity of the projects and the related business operations in this high-technology environment. The match with Vekoma is so nice because, as was evident during the tour last week, I have a click with the people, the company and as a roller coaster enthusiast with the product. In this role many lines come together innovation, technology, safety and experience. All in an international setting."
Yvonne Paulussen, Director of Change at Vekoma Rides, is very excited about Marianne joining. We are convinced that Marianne's technical and business experience will play an important role in the further growth of Vekoma Rides. We look forward to the valuable contribution she will make to our company in the future.
Vekoma Rides is known as one of the world's leading and innovative roller coaster manufacturers. The company focuses on the development, production and installation of roller coasters and special attractions for theme and amusement parks. Working closely with international customers, they constantly strive to create custom projects that exceed expectations.
Headquartered in Vlodrop, Limburg, a talented team of more than 300 employees continues to continually push boundaries and raise the bar.